Well Gang I have not posted for a while so here goes... I was over the other day at the BeeYard with Jen and took some pictures, I have No idea what I was pointing at......Maybe asking God to give me a good crop of Honey...Who knows ....Just a snap shot in time. No really can you see the Bee on the tip of my finger? And Yes that is a white Beard on my face......Like I need a larger Head. Us Northern Europeans are know for larger then normal body parts...Enough said!
That's our electric fence around the Bee Yard. Like I said in the past, I wintered over 5 hives and lost 3 to the winter.. that left 2 hives , I split them up so now I again have 5 hives going again.
Jen did some planting in the garden as the weather has taken a turn and it's been nice and warm..Rain has stayed away from us....we see that rain has been a constant visitor to Long Island...Sorry guys...Just another reason to live here in the Great Adirondacks.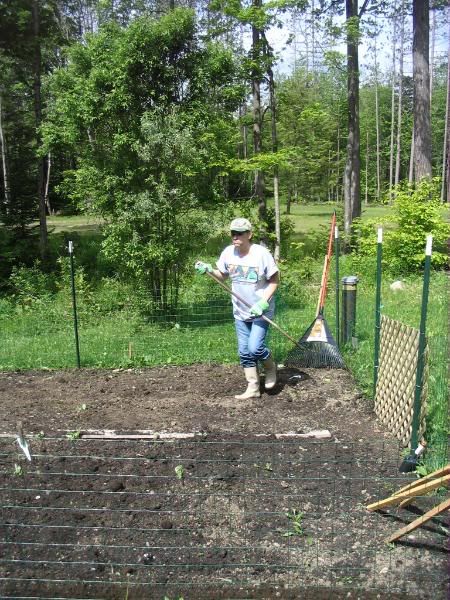 Daphne out for a little walk.. Hey Blue.....!!! Wanta play Hide And Seek in the Grass?
The sun hurts her eyes...Do they make doggie sunglasses?
Ok....back to bed! This House has tooo much noise and too sunny...dont mind me, i'll just stick my head under the covers for a while
Life is Good!!! Gang we are waiting for you, come see us and let us show you what Heaven is all about. Jackie, Jessie, Mike ,Nicole, Payton, Walter, Brian, Ashly, Family and all our close friends( You know who you are) Come and see us.....We are having the times of Our lives!
The Garden so Far! Until Next time Gang......Jerry