Well Gang.. I'm Back Blogging after being away for a few days. I have been busy with snow cause it does snow here ......A Little !!!! Here is a photo of the road in front of the house...They do a good job and come right after it snows to clear road.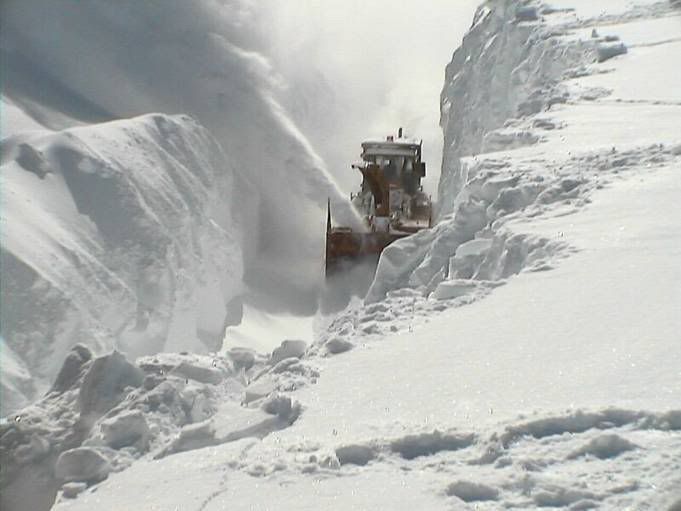 Below ...Jen is coming home after a ride into town picking up a few kitchen staples.
Just Kidding....WOW that's some snow........... The sun is shining here, Very little wind and 11 degrees outside and crawl space 47.1 , a toasty 72 here inside. As you saw in Jen's post we did jar some honey over at Dan's and it's ready to travel south. My Neighbor is getting ready to tap some of his Maple Trees in the next couple weeks and produce some Maple Syrup. I have never seen how it's done so I've invited myself to help him boil off the sap... I'll keep you advised. They say that we are going to get some weather in the 40's this week to help melt off the snow that we have on the ground........40's , spring cant be too far away.
Spring & Summer Remembrances Photos
Clear, Clean, Adirondack Lake Water
A rope swing....
Cool Nights Around The Camp Fire
It's won't be long now!!!! Til next Time Gang.....Jerry